here is my simple things photo for this week. i actually took it last year, but it exudes the holiday feeling that indeed feel right now!
the simple things is a photochallenge inspired by the every so lovely rebecca cooper. just click the image below and you can read more about the project! and here you can see this weeks post!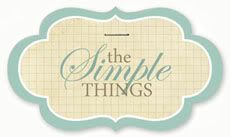 and now i have officially started scrapbooking my recent trip to the us! i have done a few more, but haven´t photographed them yet. i am not sure about this page here...maybe it is too simple?! it was an awesome feeling though, flying above the clouds!
next week i will be sharing some of my holiday decorations and a fewmore scrapbook pages. i also have a project or two over at write click scrapbook tuesday. but be sure to check out the awesome projects that are shown everyday in December!
i hope that you all are having a wonderful weekend!