i love this shot! i know i took it and all, but i love it either way! i was working late one day and these lavenders grow on the school yard and was begging to be captured!
ofcourse this is in reference to the lovely simple thngs project ♥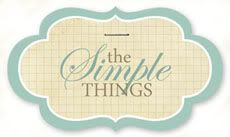 i also made a layout digitally with this photo.
credits: template (Simple scrapper), papers (cosmo cricket ever after), tag (pugly pixel).