ok, is it just me or do you also want to just lay down here?!
a note about the simple things from the founder rebecca cooper:
I can already tell I will treasure this collection of photos, but the weekly reminder to focus on the simple joys that surround me each day has been an unexpected (but oh so wonderful) little perk to this project.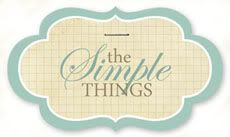 click here to get to rebeccas site!